The company was formed in 1978 by both Bob Perrin and Greg Rowe. Both of them had a vision to manufacture and produce the highest quality brassware possible; their determination and focus was to blend the originality of their designs with the engineering quality we've come to know today. Throughout every design they wanted to inject that certain style, desirability and creativity found only through using the best materials they could source and a precise and controlled manufacturing process. Over the years leading up to today Perrin & Rowe has managed to achieve and sustain a level of both growth and innovation that only few other British companies can claim. These multiple award winning products are now exported to over 20 different countries including Russia, Spain, Netherlands, France, Both North and South America, the Far East and Australasia; these stunning products are found in the most breathtaking and luxurious hotels, spas, resorts and private residences In the world.
"All Perrin & Rowe Finishes are plated to a thickness that exceeds industry standards, providing superior appearance and quality that stands the test of time" - Steve Cole - Managing Director - Perrin & Rowe
Craftsmanship
Hand Crafted

All Perrin & Rowe brassware is individually assembled by hand; then each product is water tested one at a time to ensure it reaches the desired standards. All products include bearing rings and specially engineered 'O' rings on both the handles and spouts to ensure a high quality fit, no leaks and a maximum durability. By adding this feature it truly prolongs the service life of the product and allows the Perrin & Rowe products to maintain a quality assurance unreachable by most. It also allows the products to maintain stability and keep a solid and "wobble-free" feel.

Made in the UK

All Perrin & Rowe taps are manufactured in the UK and are then distributed to over 20 different countries. For the reassurance of our customers every single piece of Perrin & Rowe brassware is crafted from the finest approved materials to precise standards. They are hand-assembled within an officially credited ISO 9001:2000 quality assured environment. The ISO 9001 approval rating is recognised all around the world for its intense attention to detail and the attention to processes during the manufacturing sequences; it is a true mark of international quality.

Ceramic Disc Valves

Perrin & Rowe's taps are manufactured with the ceramic discs supplied by one of the world's leading ceramic cartridge producer. These valves are tested repeatedly in the factory up to 500,000 life cycles (continuous testing of being turned on and off with highly pressurised water). If calculated that turns out to be roughly 25 years of use in a domestic environment.

Your Market

Each tap is specifically manufactured for each market; no additional adapters or converters are required for installation. By purchasing your product via your country's distributor you are ensuring that you recieve your product certified and ready for installation in your own country. Perrin & Rowe strongly believe in upholding the international standard requirements for wherever their products are being sold. International approvals include the Australian Standard, the Water Quality Mark, the WRAS and the UPC.

Brassware

Perrin & Rowe go the extra mile to source the highest possible quality raw materials for all of their taps; they are either machined in or cast from brass. Brass is the ideal material for plumbing works due to its durability (likely to keep its shape and require less maintenance for more years) and its ability to withstand high heat levels; making it highly efficient when it comes to transferring hot water from the boiler to your tap.
Every piece of brassware they produce is etched with the Perrin & Rowe insignia for a proof of quality.
Finishes
All Perrin & Rowe Brassware can be customised to fit your own personal style and taste with a range of eight high quality finishes designed to perfectly compliment a wide range of kitchen designs, appliances, cabinetry and fittings. A number of finishes are described as 'living finishes' which means they develop a unique colouring over time as they react with their environments
Perrin & Rowe Standard Finishes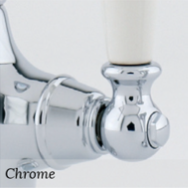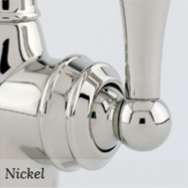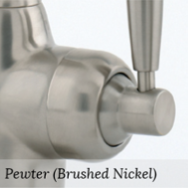 Perrin & Rowe Special Finishes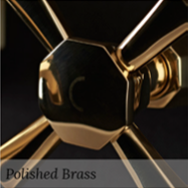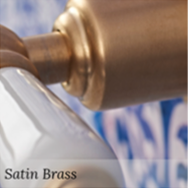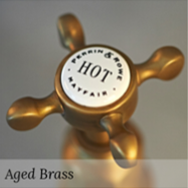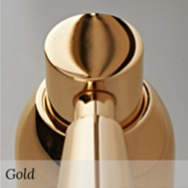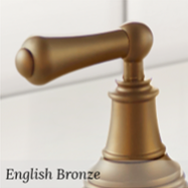 Where do we fit in?
It is our duty, here at Cut Price Kitchens, to stock and sell the highest quality ranges, worktops, sinks, kitchen taps, accessories and plumbing imaginable. Every single one of our products are approved and tested both thoroughly and individually to ensure your peace of mind and the comfort in knowing you're receiving the highest quality product. We are a leading supplier of all Perrin & Rowe's brassware; we ship their high quality products at the most affordable prices and with a level of care we guarantee can only be matched by the manufacturers themselves. We are proud to be a part of the Perrin & Rowe world and we vow to maintain the same quality, care and attention to detail from the factory, to our warehouses, to you.
Image Gallery